We are devoted to your dental health and to ensuring a beautiful smile!
Standards
Our standard of excellence is the highest in the industry and ensures our patients only the highest quality of services. We provide comprehensive treatment planning and use restorative and cosmetic dentistry to ensure your optimal dental health.
Preventive Care
At Azar Dental, we believe that preventive care education is the key to your best dental health. We know that routine cleanings, flossing, sealants, and fluoride are all helpful in preventing dental disease. A review of your medical history can help us stay informed of your overall health, any new medications, and any illnesses that may impact your dental health.
Safety Practices
To protect our patients and ourselves, we strictly maintain sterilization and cross contamination processes using standards recommended by the American Dental Association (ADA), the Occupational Safety and Health Administration (OSHA), and the Center for Disease Control (CDC).
Expertise
We want our patients to be assured that the Azar teams of professionals are trained to meet the highest standards set by the ADA and we pride ourselves in providing you only the best care to keep your smile healthy. We are committed to continual education and learning and attend dental lectures, meetings, and dental conventions on a regular basis to stay informed and updated on new techniques, products, and the newest equipment that a that we can utilize to provide you state-of-the-art dental care.
Comfort
Our patients are vital to our success. We know it's difficult for some to visit a dental practice, and we strive to make a difference in providing a relaxing and positive experience. The Azar team is dedicated to providing you with excellent, personalized care and service to make your visit with us is as comfortable and pleasant as possible.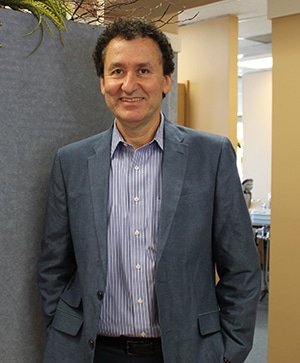 Dr. Bashar Azar
Dr. Azar graduated from Marmara University Dental School and has been practicing dentistry for over 25 years of which the last 24 years have been in Santa Clara County, CA.
Dr. Azar is married with children and enjoys biking, hiking, and restoring old cars.
Professional Memberships:
American Dental Association
California Dental Association
Santa Clara Dental Association